Promote Your music Video Today
Welcome to GGP Productions.
Convert your Wordpress website into an App or get a new APP
Our Artists
Stream and Download
Artist

DJ Zero the vocalist

Released

2020

Genre

Kwaito Download free
Make Royalties with your Music
Welcome to Our Official Website.
Are You A Music Producer Or A Song Writer?
You Have Just Visited The Right Website .
Are You From South Africa And Registered With SAMROn CAPPASO,SAMPRA and Risa?
– We Can Help You Distribute your music to 200 Radio stations around South Africa and TV as well.
– Get Paid For Your Music Streams On Websites.
-Sell Your Music Videos And Songs On Our Websites OR Music Tunnel SA And Make
More Money While You Are Busy Creating More Music.
Email us at Sales@ggpproductions.co.za and sell your music in our website.
Events
Upcoming events, meetups & Past Events
Umhlanga Rocks Memeza 1 KZN TV show
@ – @
PietRetief Mpumalanga Mkhondo fm 98.6
@ – @
Ermelo Mpumalanga Ligwa Fm
@ – @
Richards Bay Icora Fm Empangeni
@ – @
Middelburg The Greater Middelburg FM
@ – @
Company Registration
     Limited Sale for three days
Company Registration only if you're around South Africa.
Do you live in South Africa and own a company ?
We can register your Company for you and give you your certificate within two days .
What do i need in order for me to register my Company ?
– We need a copy of your Certified ID or passport.
– Residential addres of Directors and incorporators, Cell phone numbers, Email address for each director.
-Business address, Email, Contact Number, Website address.
-R 650 for Registration.
We do registrations for NPC and Pty ltd
We would like to encourage all South African entrepreneurs to register their companies or businesses in our website. If you would like to know more about registering your business please contact us.
info@ggpproductions.co.za
Business Account
Godgiven Prevails Productions
FNB Cheque
62739635003
Contact Number 076 041 3502 / 0795727579
-R 650 for Registration.
We do registrations for NPC and Pty ltd
BBEE Certificate
Register with SARS
Our Recent Websites and Apps Click below
Videos
Please Watch our recent videos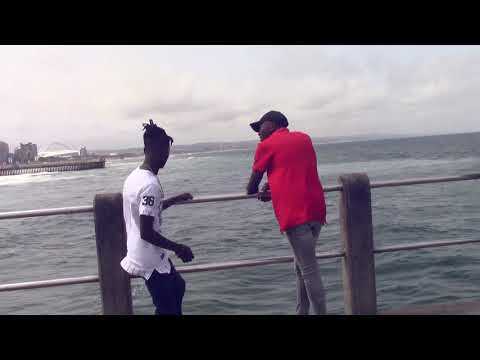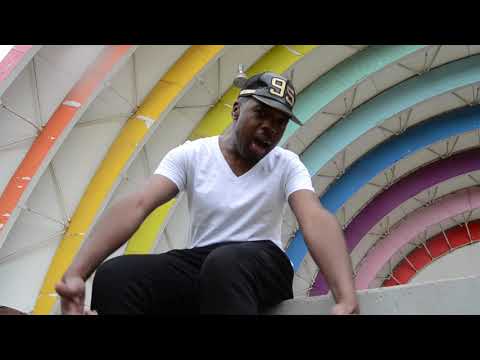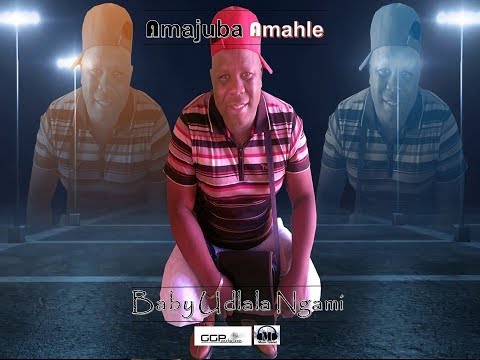 News What's New
Hlumelo Majavu known professionally as Soul'ello, is a South African singer, songwriter and a Performer. He is known for his Soothing sound and Dance Music approach in making music work and his live experimentations, Soul'ello began performing as a young kid when his late father would play keys I would take a board and do […]
BosaLioness born Charmaine Bosa Letlhake is a wifea servant of God, mighty worshipper,, humanitarian, women in mining activist, National Union Mine representative, recording artist, composer and an entrepreneur. Born in the rural village of Phalane-Ramokokastad, Rusternburg in the North-West Province. She is born in the family of three sisters and tragically lost both parents in the late […]
Teboho Ramohlokoane (Born In 1992-01-28 )better known by his stage name TrapLord Wavey is a rapper and a Song writer from Kroonstad. He Received a Mojor Recognition after He Released A MixTape together with His Former Group/Trio (Mozolo Odd Boiz).The Trio WON the Best Hip Hop Group in The MET Awards in 2015 and Got […]
Caswell Lebiya was born in South Africa, Vandezia on 08 August 1986. He started to singing in Sunday school. In 2005 Caswell joined GRACE COMMUNION INTERNATIONAL under Pastor MB MAAKE, His Music Career started there under the training of Mr Ramalepe PS and Mr Mokgomola PS . He later started leading the WORSHIP at the […]
MY NAME IS NTSIKELELO PAKADE AND I WAS BORN ON 31 MAY 1979 AT MAGQAGQENILOC,TABANKULU,EASTERN CAPE,SOUTH AFRICA.I AM A THIRD BORN FOLLOWING TWO BROTHERS AND IHAVE TWO YOUNGER SISTERS.AFTER I PASSED MATRIC AT TOLWENI SSS,TABANKULU ON THE YEAR 1999,I RELOCATED TOMTATA,EASTERN CAPE WHERE I ACCEPTED JESUS CHRIST AS MY PERSONAL SAVIOUR ON THE YEAR2000.THEN I […]
This passionate singer is a resident of Ha-Ravele in the Sinthumule area, Louis Trichardt.. His love for music as a career was realised in 2006 when he was in the worship team of Trinity Bible Church in Mpumalanga province, where he was studying business management. He has become known as a respected performer for his […]
Birth Names : Sabelo Fikani Faya Born : 31 March 1991 Origin : Tongaat,Durban,Clermont Genres : Afro-House,Deep House and Kwaito Occupation : Beats maker , Producer , song writer& singer Instruments : Keyboard ,Vocal,sampler &sythersizer Year active : 2008 – Present Labels : Soulful loops & Ayoba Enterntainment Associated : RockerFellaz,Infinite Boys,Swido,The Vicmari Apheh,Darkino & […]
Camacho Magagula known as Davezmirror, An RNBSOUL /HipHop singer and songwriter. A new artist who's deep ties in music has given birth to the love of music. Authenticity and versatility are my principles and strategy for when I make music and my passion is driven from my experience not outside pressure or chasing other musicians […]
#GGPTVAIRPLAY Msanda6 Shawty left will be broadcasted on Screen soon and shaking the waves on TV check this music video on Youtube. https://youtu.be/u9V5NucOOIM
Mr Mokoena is a South african gospel Musician who has recently released his Gospel single track entitled Ke pepile . This gifted musician has chosen the GGP TV Airplay to distribute his music video to TV and now his song has been playlisted on 1 Gospel, and Mzansi Magic Music and many more gospel channels. […]
Gospel singer Neyi Zimu has died. He had been battling skin cancer. Picture: Supplied. Johannesburg – Gospel singer and pastor Neyi Zimu has died not long after his family revealed that he was battling skin cancer and undergoing chemotherapy. Zimu, was a pastor at All Nation Revival Ministries and news of this death comes not […]
We would like to introduce our new platform called GGP TV Airplay. This platform has been created more especially for musicians who would like to distribute their music Videos to TV. All genre are catered for and All races and languages are welcome. We have discovered how hard and costly it is for musicians to […]
Press
Gospel singer Neyi Zimu has died. He had been battling skin cancer. Picture: Supplied. Johannesburg – Gospel singer and pastor Neyi Zimu has died not long after his family revealed that he was battling skin cancer and undergoing chemotherapy. Zimu, was a pastor at All Nation Revival Ministries and news of this death comes not […]
Learn from Entrepreneurs who built successful businesses: 10 Entrepreneurs On Advice That's Helped Them Build Their Business 1. Types of entities Non-profit companies: A company incorporated for public benefit or another object relating to one or more cultural or social activities, or communal or group interests. The income and property are not distributable to its incorporators, members, […]
Get this hit Single By Godgiven Buthelezi-Is it true. This is one of GGP Productions top songs and releases, Don't hesitate to download it. It's worth downloading.
A young up and Coming Maskandi Musician known as Ichunu Elihle whose real name is Bongani Khoza has decided to show the world his music talent. He's a song writer and always has been a fan of Maskandi Music. Please download his songs in our website.
Pastor Godgiven Buthelezi has released his full Gospel album entitled Kushobani. Get blessed by this album and receive more hope and believe that your season to receive your blessings will come .
Products and Services Click below and learn more